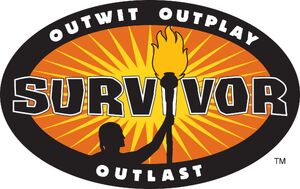 BestHeroD's Survivor Series began it's first season on March 12th 2012 . It's an online competition based on the original Survivor game. It's hosted on the Tengaged site.
A sum of castaways enter a season to be split up on tribes. Those tribes fight for immunity, and the losing tribe(s) faces tribal council, where they'll vote out a member.
Eventually the castaways will merge into one tribe where the castaways will fight for individual immunity. Then, everyone goes to tribal council and vote people out.
Generally around the merge castaways that are voted out go to the jury. The jury is a group of recently voted castaways that help decide a winner. Generally there are an odd # of people in the jury, but seasons can vary. People are voted out until 2 or 3 or a certain # of people are left. Then the jury votes for the winner. The person voted the winner is then named the "Sole Survivor" of that season.

On This page there are the twists that are gonna happen in the future and what has happened so far BhdsTwists
Most Amount of Days Played
Edit
Ad blocker interference detected!
Wikia is a free-to-use site that makes money from advertising. We have a modified experience for viewers using ad blockers

Wikia is not accessible if you've made further modifications. Remove the custom ad blocker rule(s) and the page will load as expected.