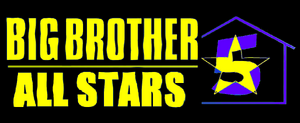 Production
Edit
Big Brother 5: All-Stars is the seventh season of the Tengaged reality series BigBruv's Big Brother. It was the first season of the group to feature an all-returning cast. The season is destined to premiere a week after the finale of the fourth season, on January 18, 2013. BigBruv will continue to host as he had since the show's inception. It is yet to be confirmed whether Janelle_Pierzina will be returning.
Ad blocker interference detected!
Wikia is a free-to-use site that makes money from advertising. We have a modified experience for viewers using ad blockers

Wikia is not accessible if you've made further modifications. Remove the custom ad blocker rule(s) and the page will load as expected.