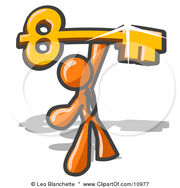 Boots22's BB 1 - Regular Basis Snitches Are Bitches

Welcome To Season One Of My Big Brother Group Game Series !!!  This Season Features 14 Housemates fighting it out for the grande prize of getting gifted by myself, Boots22!  How Will All The HGs Match Up Against Each Other??? Will They Rise Up, or Fall Short????  How Will They React With All the Different Twists and Turns???  

HighLights of Season 1:

Week 1:

Teams Twist is Announced to the Cast (Day 1), Teams being:

Team 1:

Rich Blake Brooklyn Matt Nick  Jacob Haylee

Team 2: Gabe Curtis Kaushal Peter Alexandria Oliver Sandra

Also, For Week 1, AustinBenevides Got Replaced By Benner_2304 (Day 2)

Day 3: The Veto Rule within the Teams Twist gets Seized. Veto Winner Can Now Veto Anyone!

Day 4: Brooklyn Walks From The Game Due To Laptop Trouble.

Day 5: Teams Twist Gets Reduced to Last Only 1 More Week, Due To Two People Leaving The House Week 1.

Day 9: Teams Twist Ends

Day 14: Pandora's Box This Week.  As HoH, Haylee Had the option of opening it up or not.  Haylee Decided to open Pandora's Box.  Inside Pandora's Box was a note that read "For This Upcoming POV Competition, The Head of Household, plus both of the nominees CAN NOT COMPETE !  Instead Six People Will Be Getting Chosen By Random Draw (random.org)"

Day 19:  Jury Phase begins in-game


Day 24: Haylee walks from game due to school, Peter walked from game due to leaving for vacation

Day 28 - Remaining Houseguests competed for a Diamond Power of veto Day 36 - Notice: For the Jury votes column, the houseguest that gets said after the / by each jurors eviction statement is who that juror voted to win.



Week 1
Week 2
Week 3
Week 4
Week 5
Week 6
Week 7
Week 8
Week 9
Week 10

Week 11

HoH

Haylee
Curtis
Gabe
Haylee
Peter
Jacob
Kaushal
Gabe
Curtis
Gabe
N/A

Pre-Noms

Gabe & Alexandria
Matt & Haylee
Peter & Kaushal
Sandra & Curtis
Rich & Jacob
Kaushal & Peter
Gabe & Jacob
Jacob & Kaushal
Gabe & Sandra
Jacob & Curtis
Gabe & Jacob
POV
Jacob
Curtis
Peter
Rich
Curtis
Jacob
Gabe - DPOV Win
Jacob
Curtis
N/A
N/A
Post-Noms
Sandra & Alexandria
Matt & Haylee
Kaushal & Blake
Sandra & Oliver
Rich & Gabe
N/A
Nick & Jacob
Sandra & Kaushal
Gabe & Sandra
N/A
N/A
Evicted

Alexandria

(6-3)

Matt

(4-3)

Blake 

(4-4)

Oliver

(7-2)

Rich

(5-1)

Haylee/Peter

(Walked)

Nick (3-0)
Kaushal (2-0)

Sandra

(1-0)

Curtis

(1-0)

Jacob Wins

(4-2) [Nick failed to vote]

Jacob

Alexandria
Matt
Kaushal
Oliver
Rich
HoH/POV
Nominated
Kaushal
Sandra
Nominated
Winner/4 jury votes
Gabe
Alexandria
Haylee
Blake
Oliver
Nominated
N/A
Nick
HoH
Nominated
Curtis
Runner-Up/3 jury votes
Curtis
Sandra

HoH/POV

Kaushal
Oliver
Rich
N/A
Nick
Kaushal
HoH/POV
Nominated
Evicted (Day 41) - Final Juror/Jacob
Sandra
Nominated
Matt
Blake
Nominated
Rich
N/A
Nick
Nominated
Nominated

Evicted (Day 36) - Sixth Juror/Jacob

Kaushal
Alexandria
Matt
Nominated
Sandra
Gabe
Nominated
HoH
Nominated
Evicted (Day 33) - Fifth Juror/Gabe
Nick
Sandra
N/A
Kaushal
Oliver
Rich
N/A
Nominated
Evicted (Day 29) - Fourth Juror/Jacob
Peter
Alexandria
Matt
Kaushal
Sandra
HoH
Nominated
Walked (Day 24) - Third Juror/N/A
Haylee
HoH
Nominated
Blake
HoH
Rich
Walked (Day 24) - Second Juror/Gabe
Rich
Sandra
Haylee
Blake
Oliver
Nominated
Oliver
N/A
N/A
Blake
Nominated
Evicted (Day 18) - Had 2 Penalty Votes Against Him
Blake
Alexandria
Haylee
Nominated
Evicted (Day 13)
Matt
Alexandria
Nominated
Evicted (Day 9)
Alexandria
Nominated
Evicted (Day 4)
Brooklyn
Walked (Day 4)
Ad blocker interference detected!
Wikia is a free-to-use site that makes money from advertising. We have a modified experience for viewers using ad blockers

Wikia is not accessible if you've made further modifications. Remove the custom ad blocker rule(s) and the page will load as expected.