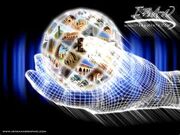 Venetia is a reality tv show based on aspects of other games. It starts out with 48, paired into groups of 2. Those groups of 2 will face off in a match, winner moves on to Top 24, loser goes home. The 12 duos will be split from their partner and placed into opposite pools. 1 person will then be eliminated from each pool, leaving 22 left in the game. The remaining 22 will then face off against someone from the opposite pool to enter the real competition. The Real Competition will have 10 Days, 11 players and 1 winner. A different gameshow will be put upon them each day and everyday, 1 will be eliminated. One there is 2 left, They will face Final Judgement. The previously eliminated 9 contestants will vote for who they would like to see win Venetia. The 1st Season is currently holding apps for a not-so-clear premiere.
Ad blocker interference detected!
Wikia is a free-to-use site that makes money from advertising. We have a modified experience for viewers using ad blockers

Wikia is not accessible if you've made further modifications. Remove the custom ad blocker rule(s) and the page will load as expected.