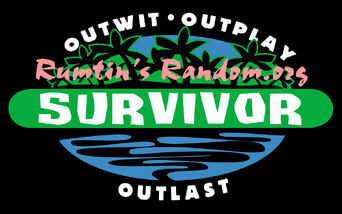 Rumtin's Random.org Survivor Series premiered November 21st, 2012 on the Tengaged website. There have been 18 participants on the show.
The series follows the same rules as the Official Survivor show.

This is Rumtin's Random.org Survivor Story Series!  Players sign up with a full name and gender.
Each character is created based on that, each with unique characteristics/traits and design. 
The series premiered November 23rd, 2012.
Seasons w/ Episode Shortcut (No Spoilers)
Edit
Survivor Borneo Episode 1 - http://bit.ly/123J8cK
DO NOT SCROLL DOWN UNLESS YOU WISH TO EXPERIENCE SPOILERS!!!!Edit
Seasons (With Spoilers)
Edit
#
Name
Location
Tribes
Sole Survivor
Runner Up(s)
Vote
Notes
1
Borneo

Pulau Tiga, Sabah, Malaysia

     Tagi

     Pagong

     Rattana

TBA
TBA
(?-?)

- First Player Swap

- Final 2

2
Ad blocker interference detected!
Wikia is a free-to-use site that makes money from advertising. We have a modified experience for viewers using ad blockers

Wikia is not accessible if you've made further modifications. Remove the custom ad blocker rule(s) and the page will load as expected.