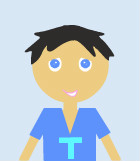 Sethhhh, also known simply as Seth, is an active member of popular gaming website Tengaged. Since joining the site, Seth has played a total of four official Tengaged games, as well as taken part in three Group Games. He has also, since October of 2012, hosted his own Big Brother Group Game. His current Karma Per Game is 28.75, based off of four games. His color level is Light Green, which he has owned since October 7, 2012.
Seth has been a recurring HouseGuest for the Gheesling's Big Brother series, appearing in the first season and going on to win the second season. The series has been his most successful group game to date, aside from his own.
Early life
Edit
Seth is 17 years of age, being born on June 16, 1995. For most of his life, Seth has lived in various parts of Eastern Kentucky, ranging from areas such as Lancaster to Lawerence County. Seth also lived in Florida for a brief period of time, before returning to Kentucky. Though he no longer lives there, Seth frequently visits on vacation and for holidays, most recently during Christmas of 2012. Seth has described high school as "the best years of his life" thus far, and often alludes to his "high social standing" in school. Though often noted as being narcassistic and snobby in the outside world, Seth has mostly been met with praise by the general Tengaged public.
Seth has been a fan of Big Brother since 2004, when he began watching Big Brother 5. He has watched all subsequent seasons, as well as watched the previous seasons online. Though only watching the televised version of the series from season five to twelve, Seth later began watching the live feeds for season thirteen as well as the following seasons. Seth frequently cites HouseGuests Daniele Donato, Rachel Reilly, and Dan Gheesling to be some of his favorite HouseGuests from the series, but dislikes HouseGuests such as Ian Terry and James Zinkand. He discovered Tengaged after a Google search for a game similar to Big Brother.
he like it when i twerk it so ima twerk it
Group Games
Edit
aka i quit as soon as I find out im not making it to the end
As Host
Group Name
Date
Seasons
Seth's Big Brother
October 2012 (Cancelled)
November 2012 - present
2
External links
Edit
References
Edit
Ad blocker interference detected!
Wikia is a free-to-use site that makes money from advertising. We have a modified experience for viewers using ad blockers

Wikia is not accessible if you've made further modifications. Remove the custom ad blocker rule(s) and the page will load as expected.