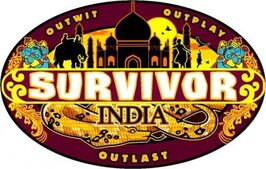 Survivor - India - Fans vs Faves.
Contestant
Original Tribe
Tribe Shuffle
Merged Tribe
Finish
Total Votes
EllaElla
Chiitaa
1st Voted Out
Day 3
Leacroft
Baagh
2nd Voted Out
Day 6
Punx193
Baagh
Medically Evacuated
Day 9
Industry
Chiitaa
3rd Voted Out
Day 9
Johnoliver96
Chiitaa
Baagh
4th Voted Out
Day 12
Danielvk
Chiitaa
Chiitaa
5th Voted Out
Day 15
Suitman13
Baagh
Chiitaa
6th Voted Out
Day 18
Smiley20
Chiitaa
Chiitaa
7th Voted Out
Day 20
Soiyer
Baagh
Chiitaa
8th Voted Out
Day 21

Ireks

Baagh
Baagh
9th Voted Out
Day 22
Bdreezy15
Chiitaa
Baagh
Zindagi
10th Voted Out
Day 24
Millzipede
Chiitaa
Chiitaa
11th Voted Out
1st Jury Member
Day 26
Litecitrus
Chiitaa
Chiitaa
12th Voted Out
2nd Jury Member
Day 30
Davey
Chiitaa
Baagh
13th Voted Out
3rd Jury Member
Day 30
NatalieRoux
Baagh
Chiitaa
14th Voted Out
4th Jury Member
Day 33
Bekla123
Baagh
Baagh
15th Voted Out
5th Jury Member
Day 36
Keitho44
Baagh
Chiitaa
16th Voted Out
6th Jury Member
Day 37
Sarge455
Chiitaa
Baagh
17th Voted Out
7th Jury Member
Day 38
PizPaz
Baagh
Baagh
Runner-Up
Db1994
Baagh
Baagh
Sole Survivor
Ad blocker interference detected!
Wikia is a free-to-use site that makes money from advertising. We have a modified experience for viewers using ad blockers

Wikia is not accessible if you've made further modifications. Remove the custom ad blocker rule(s) and the page will load as expected.