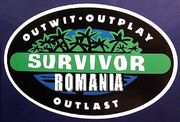 This is the first season of Smiley20's Survivor Series, which was held in the Danube Delta in Romania. The winner of the season was soccerbchris, who received the only vote sent in by one of the jurors.
Contestant
Original Tribe
Merged Tribe
Position
Days
timpaxton
Danube
1st voted out
day 3
eddog
Carpatia
2nd voted out
day 6
BestHeroD
Carpatia
3rd voted out
day 9
qwerty3000
Carpatia
4th voted out
day 12
me72
Danube
5th voted out
day 15
acftw
Carpatia
6th voted out
day 18
yerg
Carpatia
Wallachia
7th voted out
day 20
boomike
Danube
8th voted out
day 20
cobain
Carpatia
9th voted out / 1st juror
day 23
gbold1
Danube
10th voted out / 2nd juror
day 26
laidback27
Carpatia
11th voted out / 3rd juror
day 29
49288
Carpatia
12th voted out / 4th juror
day 32
subfriend
Danube
13th voted out / 5th juror
day 35
jcolts622
Danube
14th voted out / 6th juror
day 37
dolphinsoccer
Carpatia
15th voted out / 7th juror
day 38
nhulse19
Danube
2nd Runner-up
day 39
Ireks
Danube
Runner-up
day 39
soccerbchris
Danube
SOLE SURVIVOR
day 39
Ad blocker interference detected!
Wikia is a free-to-use site that makes money from advertising. We have a modified experience for viewers using ad blockers

Wikia is not accessible if you've made further modifications. Remove the custom ad blocker rule(s) and the page will load as expected.