After 10 seasons,
Smiley20's Survivor Series
is set to start it's 11th season. For this season, 15 people are sent to the savannas of Tanzania. Surrounded by the dangerous wildlife, they will have to adapt to the environment and to each other and will have to survive in this tough region. They will be joined by 3 people, who already played this game, but they were cut short right after the merge. Will they be able to go past that performance or will they get cut short again? We are ahead of a great season, but who will outwit, outplay and outlast all the others? 39 days, 18 people, 1 SOLE SURVIVOR!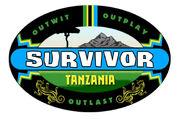 The game is set to start on 15th November 2012!
Contestants
Player

Original Tribe
Tribe Switch
Merge Tribe
Voted out
Days
Votes
Hinata
Simba
1st voted out
day 3
6
Survivor
Nyumbu
2nd voted out
day 6
7
Sally
Simba
3rd voted out
day 9
6
Jfsredhead
Nyumbu
4th voted out
day 12
4
Preznewton
Vifaru
5th voted out
day 15
4
Alyxandra
Vifaru
6th voted out
day 18
4
Mattkwon
Vifaru
Simba
7th voted out
day 20
4

GameTime

Simba
Nyumbu
8th voted out
day 22
7
Kantus
Simba
Simba
Tanga
9th voted out
day 24
6

Ferdinandz

Vifaru
Nyumbu
10th voted out
day 26
8
Charliescene
Vifaru
Simba
11th voted out
day 28
14
JB
Simba
Nyumbu
12th voted out
day 30
4

JoshJosh

Nyumbu
Nyumbu
13th voted out
day 32
7
TDO
Nyumbu
Simba
14th voted out
day 34
4
XJamzX
Nyumbu
Simba
15th voted out
day 36
10

Snowgirl
Nyumbu
Nyumbu
16th voted out
day 38
1

BigbrotherFan

Simba
Simba
Runner-up
day 39
4
Leli
Vifaru
Nyumbu
SOLE SURVIVOR
day 39

0*
- Because Leli played a HII, 3 votes csat against him didn't count.
Episode Title

Immunity

Eliminated

Votes
Finish
"I am here to win"
Vifaru (Preznewton)
Hinata
6-2
1st voted out
Nyumbu (Survivor)
"My brain is going to explode"
Simba (Kantus)
Survivor
7-1
2nd voted out
Vifaru (Leli)
"My hands are tied"
Vifaru (Leli)
Sally
6-1
3rd voted out
Nyumbu (TDO)
"Who atleast attempted"
Simba (Kantus)
Jfsredhead
3-1(2)-1
4th voted out
Vifaru (Leli)
"Assassin Creed Helps"
Nyumbu (TDO)
Preznewton
4-4 / 4-0
5th voted out
Simba (Bigbrotherfan)
"I put the team on my back!"
Simba (Bigbrotherfan)
Alyxandra
4-1(2)
6th voted out
Nyumbu (Snowgirl)
"I wanted to merge!"
Nyumbu (JB)
Mattkwon
4-3
7th voted out
"Hell yeah they have been!"
Simba (Bigbrotherfan)
GameTime
3(4)-2
8th voted out
"I need to socialize more on this website"
JoshJosh
Kantus
6-3-1
9th voted out
"It's nice to have Immunity in this voting-chaos"
Leli
Ferdinandz
5-2-1-1(0)
10th voted out
"I'm just here having some fun"
Leli
Charliescene
5-3
11th voted out
"Trust is too much in a game like this"
Leli
JB
4-2-1
12th voted out
"It's a pretty lonely feeling"
Bigbrotherfan
JoshJosh
4-2
13th voted out
"Until he PM'd me his vote...for me"
XJamzX
TDO
3(0)-2
14th voted out
"Finale Part 1"
Leli
XJamzX
2-2 / 2-0
15th voted out
"Finale Part 2"
Bigbrotherfan
Snowgirl
1-0
16th voted out
Bigbrotherfan
2 votes
Runner-up
Leli
5 votes
SOLE SURVIVOR
"The Kidnapped": Every time when a tribe goes to tribal council, they kidnap 1 player from each of the 2 winning tribes. These players will then go to tribal council and will participate in it. They can't be voted out, but they will a say in the vote as they need to choose between the next two options: cast a vote or void a players' vote.
Ad blocker interference detected!
Wikia is a free-to-use site that makes money from advertising. We have a modified experience for viewers using ad blockers

Wikia is not accessible if you've made further modifications. Remove the custom ad blocker rule(s) and the page will load as expected.